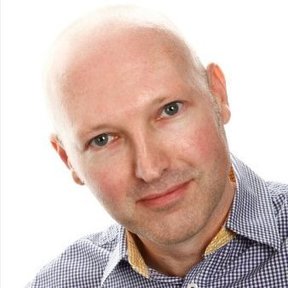 I'm Jon, the founder of Pensharing.com. I hope you enjoy using this service!
You can find me on Fountain Pen Network and Instagram as @jonr1971
If you hire one of my pens, you can also choose an ink to go with it! I always provide a courtesy fill but also happy to send the pen empty and clean.
All of my bottled inks are listed on the website so you can choose from any of those, and I also have the following samples which I'm happy to fill from:
(Note, the below samples are not for sale as I only have a max of 5ml of each one but I would happily do a courtesy fill of the pen with any of them)
Rohrer & Klingner: Konigsblau, Blue Mare, Fernambuk, Smaragdgrun, Magenta, Alt Goldgrun, Blau Permanent, Solferino, Alt Bordeaux, Verdigris
Montegrappa: Turquoise
Ferris Wheel Press: Blue Grass Velvet
Sailor: Sou Boku, 123, 150, 17
Iroshizuku: Kiri Same
Pure Pens: Celtic Sea, Barafundle, John Frost, Glens of Antrim
KWZ: Warsaw Dreaming, Walk Over Vistula, Sheen Machine, Monarch, Baltic Memories, Maroon
Noodlers: Black Swans In English Roses, Liberty's Elysium, Apache Sunset, Dragon's Napalm, Habanero
Conway Stewart: Tavy
Diamine: Skull & Roses, Peacock Flare, Citrus Ice, Schubert, Violet, Imperial Purple, Classic Red, Royal Blue, Sapphire
Robert Oster: Fire on Fire, Velvet Storm, Burgundy, Emerald, Melon Tea, Direct Sun, Jade, Maroon, Blue Black, Khaki, Spearmint, Dark Chocolate, Aussie Shiraz, Grun Schwarz, Peppermint, Caffe Crema, Blue Sea, Summer Storm, Black Is Black, Deep Purple, Motor Oil, Red Candy, Barossa Grape
J'Herbin: Amber de Birmanie, Eclat de Saphir, Bleu des Profondeurs, Rouge Grenat
L'Artisan Pastellier Callifolio: Mediteranee, Violet, Noir, Andrinople, Ultramarine, Oconto, Havane, Heure Doree, Aurora, Inca Sol, Inti, Bourgogne, Anahuac, Sepia, Bordeaux, Cannelle, Botany Bay, Equinoxe 6, Equinoxe 5, Gris Payne, Pacifique, Ohlanga, Bonne Esperance, Byzance, Omi Osun, Atlantique, Bosphore, Azur, Grenat, Yalumba, Olivastre, Baikal, Itzamna, Cassis, Teodora, Olifants
Edelstein: Tanzanite
Blackstone: Barrier Reef Blue
Scribo: Verde Mediterraneo
Krishna: Monsoon Sky, Moonview, Azaelia Flora
Pilot 100th Anniversary: Hoteison
Akkerman: Dutch Masters Vermeer's Kobalt, SBRE Brown
Kyoto Kyo No Oto: No. 6 Adzukiiro, Soft Snow of Ohara, No. 4 Yamabukiro, Stone Road of Gion, No. 7 Hisoku
Levenger: Skies of Blue
De Atrementis: Cherry Blossom
CARTRIDGES:
GvFC Hazelnut Brown, Diamine 150th Safari, Diamine Aurora Borealis, Diamine Teal
No followed people
507 received reviews (100% positive, 506/507)