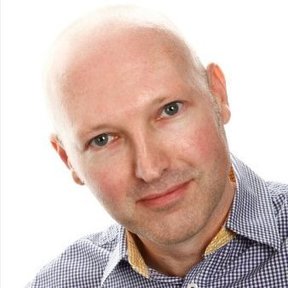 I'm Jon, the founder of Pensharing.com. I hope you enjoy using this service!
You can find me on Fountain Pen Network and Instagram as @jonr1971
If you hire one of my pens, please choose from the following inks! Head over to https://nickstewart.ink or www.inkswatch.com to get an idea of the colours. If you prefer to receive the pen empty, that's fine too, just let me know.
FULL BOTTLES:
Diamine Regular: Majestic Blue, Teal, Soft Mint, Denim, Wild Strawberry, Chocolate Brown, Asa Blue, Eau de Nil, Twilight, Indigo, Jade Green, Sargasso Sea, Matador, Midnight, Oxford Blue, Damson, Grape, Onyx Black, Eclipse, Oxblood, Hope Pink, Bilberry, Majestic Purple, Sunset, Red Dragon, Turquoise, Prussian Blue, Beau Blue, Blue Black, Crimson, Ancient Copper, Havasu Turquoise, Misty Blue, Earl Grey, Ochre, Tyrian Purple, Green Black, Ochre, Pumpkin, Merlot, Aqua Blue, Writer's Blood, Scribble Purple, Inkvent Gingerbread, Iris, Salamander, Cult Pens Deep Dark Green, Autumn Oak
Diamine Gibson Les Paul: Pelham Blue, Honey Burst, Cherry Sunburst, Desert Burst, Tobacco Sunburst
Diamine Sheening: Robert, Maureen, Inkvent Season's Greetings
Diamine Shimmertastic: Night Sky, Inferno Orange, Blue Flame, Firestorm Red, Caramel Sparkle
Pure Pens: Saltire
Tono & Lims: Dynamite
Iroshizuku: Shin-Kai, Ku-Jaku
Robert Oster Signature: Blue Sea, Citrus, Kids On The Block, Cherry Blossom, Cosmic Swirl
Organics Studio: Nitrogen Royal Blue
Pelikan 4001: Blue Black, Turquoise, Konigsblau
L'Artisan Pastellier: Bleu Lagon
Waterman: Inspired Blue
J'Herbin: Bleu Myosotis, Vert De Gris
J'Herbin 1670: Caroube de Chypre
Cross: Black
Nick Stewart: Randall Blue Black
Delta: Black
Shaeffer: Skrip Purple
Noodlers: Black
Krishna Inks: Oak
Campo Marzio: Ciclamino
Monteverde: Ocean Noir, Azure Noir, Rose Noir, Sapphire
Wearingeul: Human Problems, Lost, Taxidermied Genius, A Star Spattered Hill, A Watery Star, Dr Jekyll, Mr Hyde
Pilot: Black
Leonardo: Red Passion
Pelikan Edelstein: Smoky Quartz
Sailor: Studio 123, Manyo Nekoyanagi, Manyo Shirakashi
Vinta Inks: Blaze, Pink Rose, Pilgrim's Blue
SAMPLES:
Rohrer & Klingner: Konigsblau, Blue Mare, Fernambuk, Smaragdgrun, Magenta, Alt Goldgrun, Blau Permanent, Solferino, Alt Bordeaux, Verdigris
Montegrappa: Turquoise
Ferris Wheel Press: Blue Grass Velvet
Sailor: Sou Boku, 123, 150, 17
Iroshizuku: Kiri Same
Pure Pens: Celtic Sea, Barafundle, John Frost, Glens of Antrim
KWZ: Warsaw Dreaming, Walk Over Vistula, Sheen Machine, Monarch, Baltic Memories, Maroon
Noodlers: Black Swans In English Roses, Liberty's Elysium, Apache Sunset, Dragon's Napalm, Habanero
Conway Stewart: Tavy
Diamine: Skull & Roses, Peacock Flare, Citrus Ice, Schubert, Violet, Imperial Purple, Classic Red, Royal Blue, Classic Green, Sapphire
Robert Oster: Fire on Fire, Velvet Storm, Burgundy, Emerald, Melon Tea, Direct Sun, Jade, Maroon, Blue Black, Khaki, Spearmint, Dark Chocolate, Aussie Shiraz, Grun Schwarz, Peppermint, Caffe Crema, Blue Sea, Summer Storm, Black Is Black, Deep Purple, Motor Oil, Red Candy, Barossa Grape
J'Herbin: Amber de Birmanie, Eclat de Saphir, Bleu des Profondeurs, Rouge Grenat
TWSBI: Blue-Black
L'Artisan Pastellier Callifolio: Mediteranee, Violet, Noir, Andrinople, Ultramarine, Oconto, Havane, Heure Doree, Aurora, Inca Sol, Inti, Bourgogne, Anahuac, Sepia, Bordeaux, Cannelle, Botany Bay, Equinoxe 6, Equinoxe 5, Gris Payne, Pacifique, Ohlanga, Bonne Esperance, Byzance, Omi Osun, Atlantique, Bosphore, Azur, Grenat, Yalumba, Olivastre, Baikal, Itzamna, Cassis, Teodora, Olifants
Edelstein: Smoky Quartz, Tanzanite
Blackstone: Barrier Reef Blue
Scribo: Verde Mediterraneo
Krishna: Monsoon Sky, Moonview, Azaelia Flora
Pilot 100th Anniversary: Hoteison
Akkerman: Dutch Masters Vermeer's Kobalt, SBRE Brown
Kyoto Kyo No Oto: No. 6 Adzukiiro, Soft Snow of Ohara, No. 4 Yamabukiro, Stone Road of Gion, No. 7 Hisoku
Levenger: Skies of Blue
De Atrementis: Cherry Blossom
CARTRIDGES:
GvFC Hazelnut Brown, Diamine 150th Safari, Diamine Aurora Borealis, Diamine Teal, Montblanc Toffee Brown,
No followed people
329 received reviews (100% positive, 329/329)