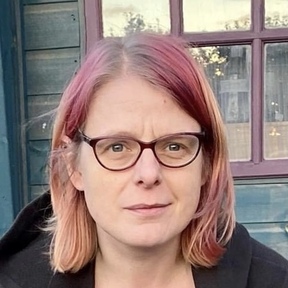 Photographer, print artist and pen addict!
I am happy to provide my pens empty or with a sample for you to try if you wish:
Diamine: Scribble Purple, Graphite, Earl Grey, Wild Strawberry, Smoke on the Water, Bloody Brexit, Communication Breakdown, Golden Sands, Citrus Ice, Pink Champagne, Red Lustre, Dragon Blood, Wine Divine, Frosted Orchid, Neon Lime, Golden Ivy, Peacock Flare, Tropical Glow, Arctic Blue, Starlit Sea, Enchanted Ocean, Writer's Blood, Happy Holidays, Solstice, Peach Haze
De Atramentis: Barbera Wine Ink, Apricot, Velvet Black-Copper, Amber-Silver, Coffee
Vinta: Pamana
Troublemaker: Kelp Tea, Petrichor, Milky Ocean, Foxglove, Abalone, Sea Glass, Starry Night Blue
Noodlers: Rome Burning
Krishna: Jungle Volcano 2
Pelikan: Blue Black
Herbin: Ambre de Birmanie, Blue Myosotis.
Monteverde: Olivine
Colorverse Glistening: Félicette, Gluon, Ham.
Robert Oster: Barossa Gilt, Silver Fire and Ice, Motor Oil, Schwartz Rose, Rose Gylte Tynte, Black and Blue, Citrus
1 followed person
8 received reviews (100% positive, 8/8)