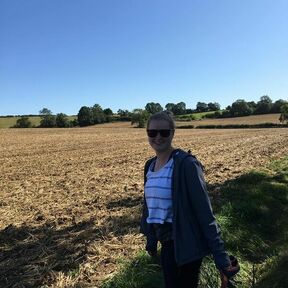 Hi there,
I am a long time fountain pen user, but only more recently decided to get more involved in the hobby... (at my peril!)
A little bit about me:
University Student
Avid postcrosser and penpaller
Viola player
Social media:
@mpzgeldart
@_paperpenguins (Penpalling account)
@glassesstudying (Studying account)
@mpzfountainpens (Fountain pen account)
My collection is small.
Parker IM - Medium Nib
Parker Urban - Fine Nib
Parker 25 - Medium Nib
Lamy Safari - Extra fine, Fine, Medium
Yiren - Fine nib
Baoer Aurora Borealis - Fine nib
Bottled Inks
Diamine: Teal, Aurora Borealis, Autumn Oak, Havasu Turquoise, Soft Mint, Grape
Sample:
Akkerman: Gele Oker Van Frans (Yellow)
Diamine: Aurora Borealis, Tulip, Havasu Turquoise, Indigo, Autumn Oak, Bilberry, Grey, Sherwood Green, Sargasso Sea,
J. Herbin: Amethyst
KWZ: Cherry
Noodlers: Dragon Napalm
Pure Pens: Celtic Sea, Pendine Sands
L'Artisan Pastellier Callifolio: Andrinople, Blue Equinox 6, Olifants, Blue Azur
Catridges:
Parker: Blue, Black
Lamy: Blue
A small collection, that will grow.
2 followed people
5 received reviews (100% positive, 5/5)