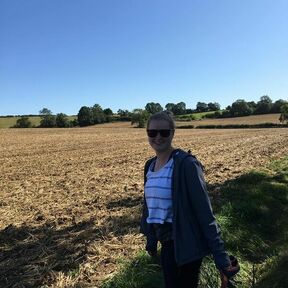 Hi there,
I am a long time fountain pen user, but only more recently decided to get more involved in the hobby... (at my peril!)
A little bit about me:
University Student
Avid postcrosser and penpaller
Viola player
Social media:
@mpzgeldart
@_paperpenguins (Penpalling account)
@paperpenguinstudies (Studying account)
@mpzfp (Fountain pen account)
My first fountain pen was a Parker Vector, a reliable and trusty pen, ideal for school. These days I use a Parker Urban (F), which I just love using. It is an easy writer, good and reliable work horse pen. I use it with Diamine Teal at the moment.
My collection is small.
Kaweco Perkeo Indian Summer - Fine Nib
Parker IM - Medium Nib
Parker Urban - Fine Nib
Bottled Inks
Diamine: Teal
Sample:
Diamine: Aurora Borealis
J. Herbin: Amethyst
KWZ: Cherry
Noodlers: Dragon Napalm
Pure Pens: Celtic Sea
Catridges:
Parker: Blue, Black
Kaweco: Summer Purple
A small collection, that will grow.
4 followed people